ABC DIESELZ is THE #1 Auto Repair and Diesel Repair Facility; located in Fredericksburg, VA!


ABC DIESELZ is your one-stop-shop for all parts, auto and light diesel repair service, preventative maintenance work and aftermarket vehicle upgrades. We work with Lendmark Financial to help make your vehicle upgrade dreams come true!

We offer the Technet Professional warranty. What does that mean?
When you have your service and repairs performed here at ABC DIESELZ, your parts and labor are covered by a 36 month/36k mile nationwide warranty.

We work on all makes and models, not just diesels!

We offer a wide range of auto repair and light diesel repair services including, but not limited to: engine installs, injector pump replacement, diesel head stud installation, DPF system service and cleaning, diagnostic services, flushes, air conditioning, heating and climate control systems, brake systems, electrical system diagnosis, emissions control systems, engine cooling systems, fuel systems, ignition, starting and charging systems, steering and suspension systems, tire mounting and balancing, and alignments.

Our state-of-the-art facility is equipped with 16 service bays, 14 new, top of the line rotary lifts, Hunter Hawkeye Elite alignment machine, Hunter Road Force tire balancing, Hunter tire changer, BG transmission flush machine, BG coolant flush machine and A/C system service.

If you are looking for an honest, reliable, professional auto repair or diesel repair facility in, or around, the Fredericksburg, VA area, think of ABC DIESELZ!

Fleet accounts are welcome!

Ask about our military, police, firefighter, EMS, and Lifepoint Church discounts!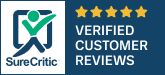 Featured Products
Liquid error: comparison of String with 1 failed